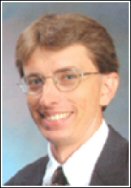 Dan is an officer with Curry Drake & Associates, LLC and has been with the firm since 2003. He has over 30 years of financial and accounting experience.

Dan is a native of Louisville and has a Bachelor of Science degree in Accounting from the University of Alabama. He has worked in the manufacturing and publishing industries in addition to his experience in public accounting.

Dan and his wife Stacy have two children and enjoy church and family related activities.